Looking for a quick and nutritious dressing for your salads? This simple Greek Ladolemono dressing is definitely worth trying! It's delicious and easy to make, so you'll want to use it all the time.
Ladolemono is a vibrant and creamy elixir made by slowly whisking rich olive oil into freshly squeezed lemon juice, and it is an essential flavor profile in Greek cuisine. It's amazing how simple yet so satisfying this dressing can be. Here's what you'll need.
Ingredients & Notes
Besides the essential ingredients, you'll need a mixing bowl and whisk.
Lemon Juice: use freshly squeezed lemon juice.
Olive Oil: you can use a light or a rich robust (my favorite) olive oil. Make sure not to use cooking oil.
Salt and pepper: I like to use course black pepper to see those beautiful specks in the dressing.
The base of this lemony Greek dressing goes well with so many fresh or dried herbs. Try adding: oregano, thyme, basil, mint, dill, rosemary, or tarragon.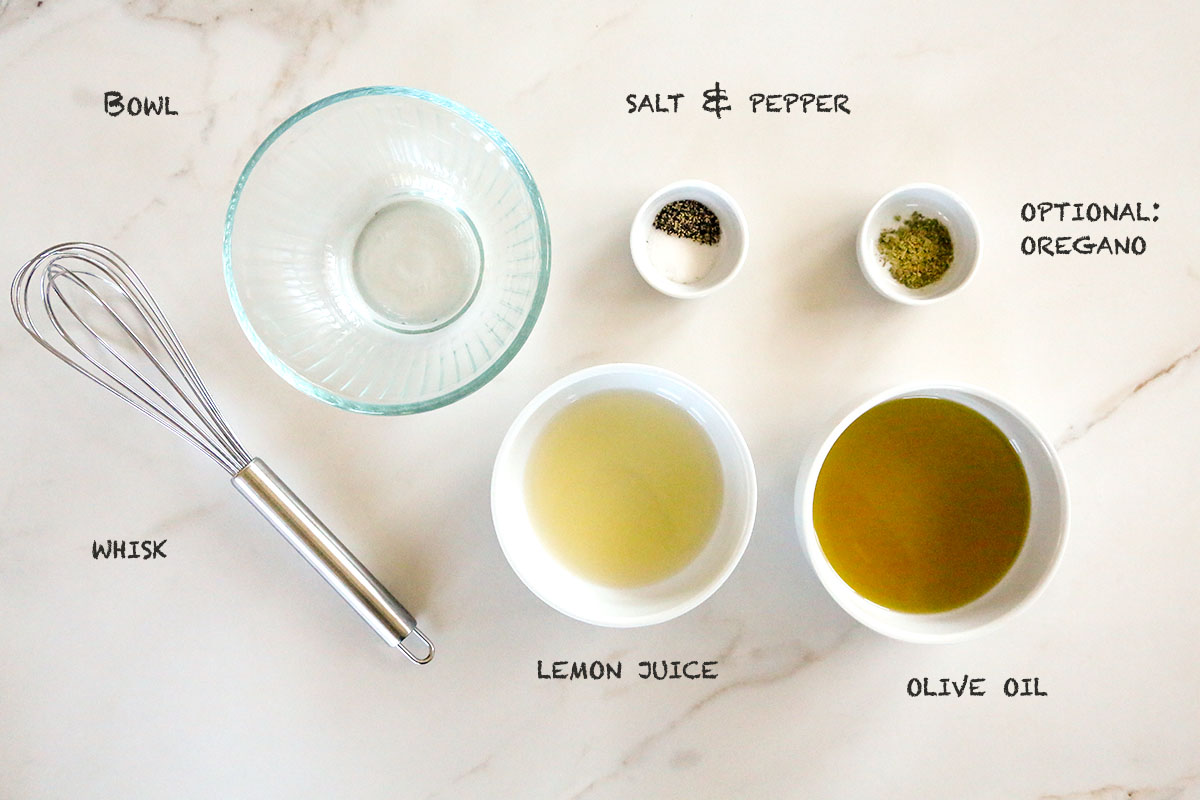 The dressing requires one part fresh lemon juice to three parts olive oil, with a pinch of sea salt and coarse black pepper. This will most likely be the most effortless dressing you will ever make in your life—promise!
The Simple Way to Make Ladolemono
1.) To begin, squeeze fresh lemons and sieve the liquid to remove any pulp or seeds. You'll want to know how much lemon juice was produced since you'll need three times that amount in olive oil. Add salt and cracked black pepper.
2.) Combine the olive oil with the lemon juice by slowly and continuously whisking until a pale yellow dressing forms.
Frequently Asked Questions
How do you mix olive oil and lemon juice?
To make a simple lemon vinaigrette, start by extracting fresh lemon juice and transferring it to a bowl. Then, measure three times the amount of olive oil compared to the lemon juice yield. Gradually pour the olive oil into the lemon juice while whisking until all the oil is used up. The outcome should be a pale yellow color.

How Long Does Ladolemono Last in the Fridge?
For maximum freshness, store this Greek salad dressing in a jar with a lid and place it in the refrigerator. Use within 3 days if fresh herbs are added; otherwise, store for no longer than a week.

How to Use and Enjoy Ladolemono
Start by using this simple Greek dressing over a salad. This dressing can be used to marinate chicken, fish, and even an array of vegetables.

This Greek dressing can also be used in a pasta, chickpea, or quinoa salad.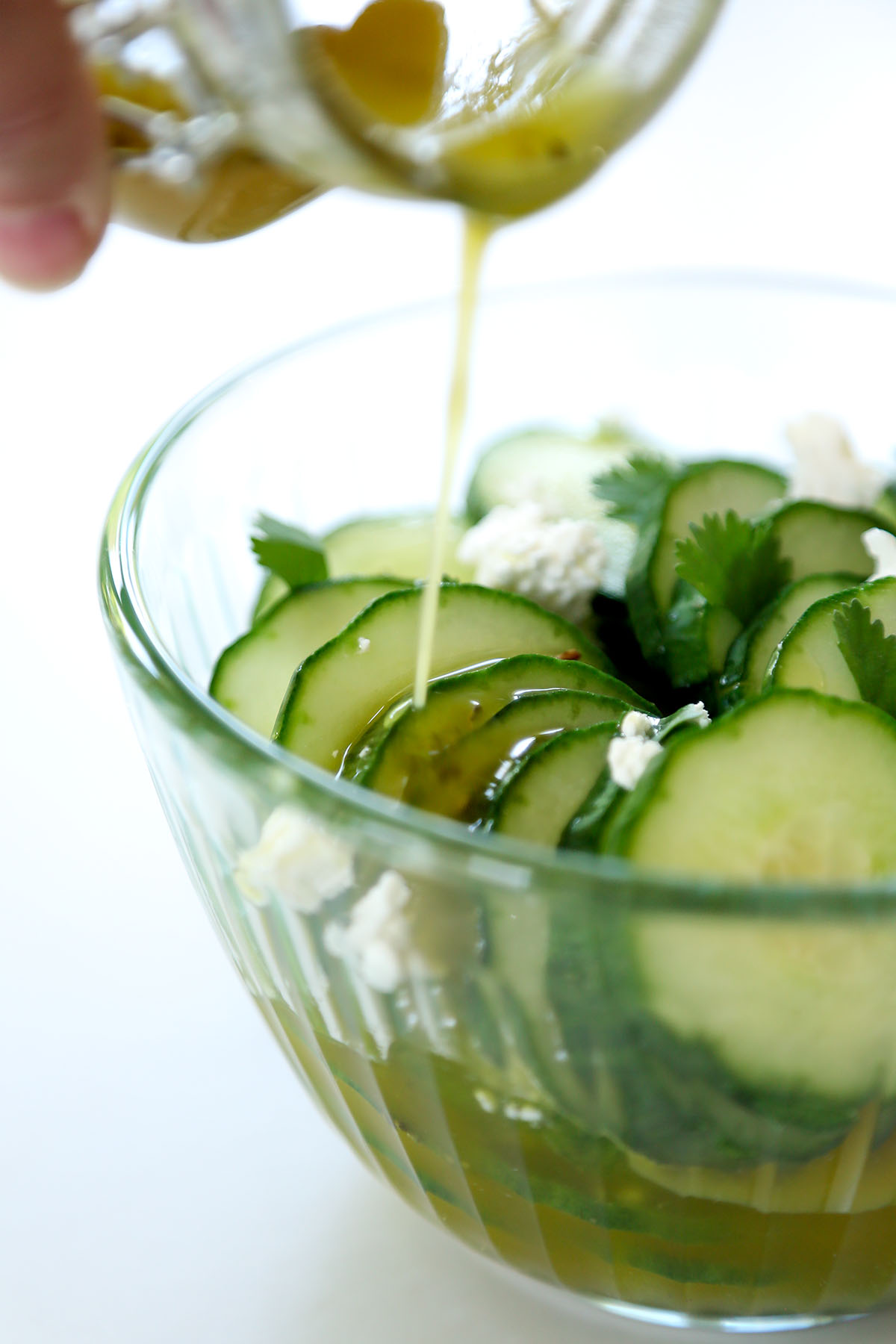 More Crave-Worthy Salads